Channing Tatum, Joseph Gordon-Levitt eyed for leading roles in 'Guys and Dolls' remake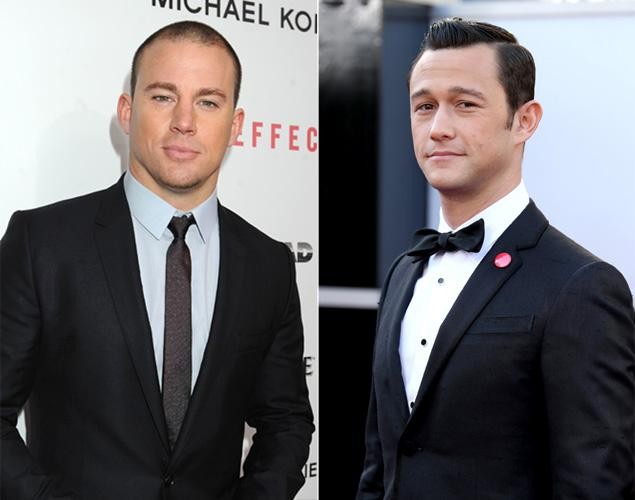 via nydailynews.com:
Channing Tatum and Joseph Gordon-Levitt are not only two of Hollywood's young leading men but they also know how to move on the dance floor.
For those reasons 20th Century Fox, which has just closed on movie rights for 1955's "Guys and Dolls," is looking at them to play the lead roles that brought fame to legendary actors Marlon Brando and Frank Sinatra, according to Deadline.
via Deadline:
Fox's intention to go young is intriguing, and while there is no deal with either guy and there won't be one until a script and filmmaker are in place, Tatum and Gordon-Levitt are about the two hottest young guys out there. And both of them are versatile with the singing and dancing, as they showed during Seth MacFarlane's opening number at the Oscars (yeah, the one with Bill Shatner and the ill-advised "We Saw Your Boobs" thing). Tatum was elegant as he spun around the dance floor with Charlize Theron, and Gordon-Levitt sang with MacFarlane and Daniel Radcliffe.